Indian erotic sculptures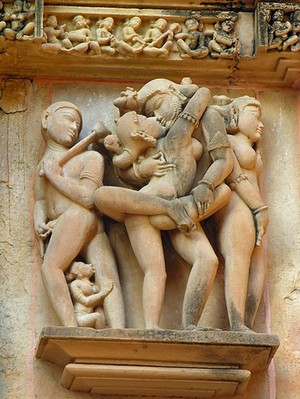 Erotic sculptures in Indian temples was always a strange and incomprehensible to many Europeans, brought up in a very different religious traditions. If you take Christianity, then a girl in a short skirt, even in the church will not go very well, but here in a religious temple where Hindus also pray to God, and such a frank eroticism. The fact that attitudes toward sex and sexual relations in sunny India is not like us. Why is Christianity, Islam, even in the atheist Soviet Union, sex is always perceived as something sinful, or indecent, associated with fornication. You can not remember such a funny old slogan of the Soviet Union: "In the USSR, no sex!"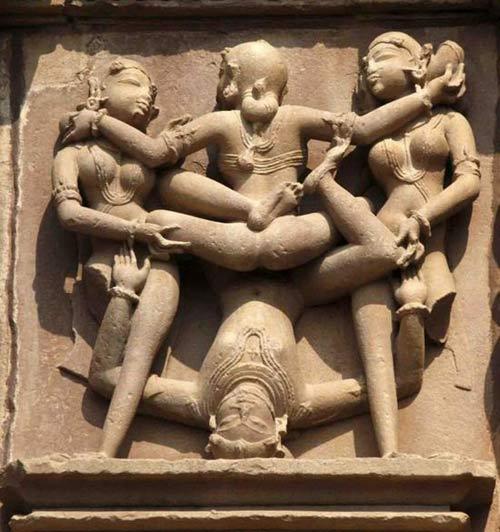 In Hinduism, the opposite is true – sex has always been a natural expression of the love of man and woman. And in some areas of Hinduism (such as Tantra) sexual relationships are generally considered sacred. This partly explains the nature of the origin of the Indian erotic sculptures.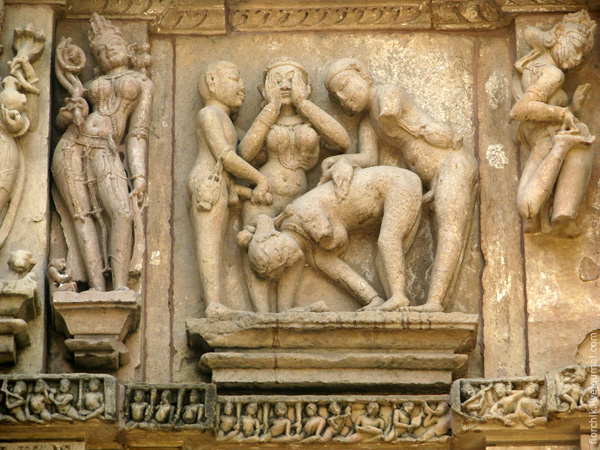 Elements of the erotic sculptures are present in many Hindu temples, but the most famous of them – this Khajuraho temple complex, built in the 10th century, and which is also perfectly preserved to our times. Daily Khajuraho attracts a bunch of tourists from around the world, and some even claim that the temples of Khajuraho – the most erotic in the world. Probably something in it.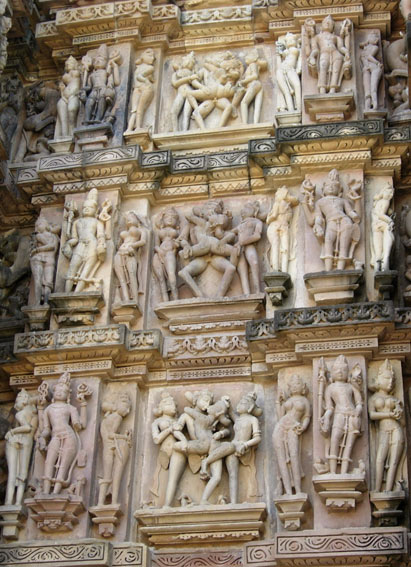 Khajuraho was built by Indian rulers Chandella dynasty, which reached its peak in the 950 th year. For its construction were invited to the best sculptors of the then India, which had immortalized in his remarkable stone sculptures of famous Kama Sutra.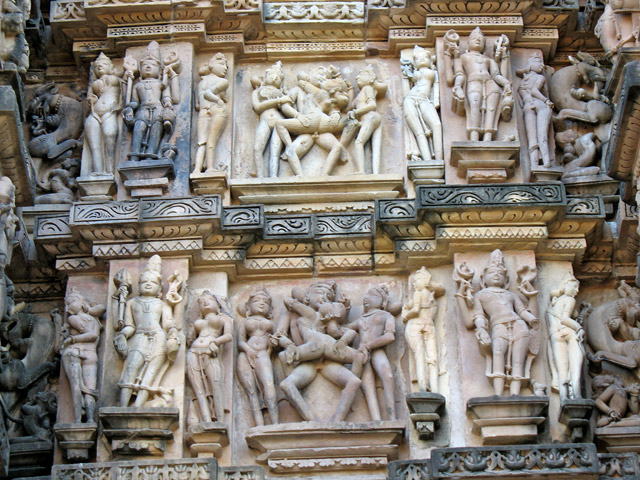 Scientists, historians and art historians are several versions about the meaning of erotic sculptures in Indian temples: some think that the erotic figures symbolize the connection of Atman and Brahman, ie, the human soul and the Divine Spirit. Others consider them only a manifestation of the cult of worship of the Indian Kama god – the god of love and passion. Still others believe that the appointment of erotic sculptures is the sexual education of the people. An interesting idea, which argues that the erotic sculptures in Hindu temples built his specifically to experience the spiritual forces of Indian yogis who have to restrain your mind from temptation.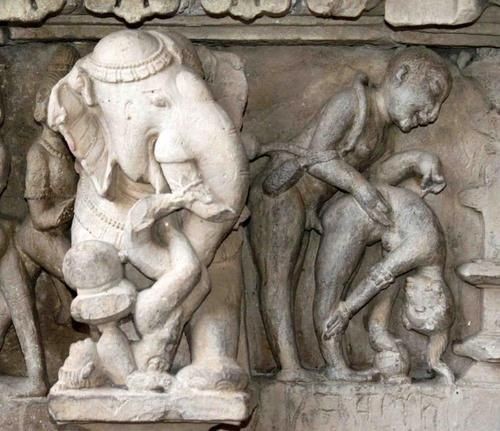 But the strange thing is that many of the erotic sculptures depicted is Indian yogis and ascetics in the arms of women. Obviously, these ascetics are tantric sects of Hinduism. Tantra – Indian teaching that sexual intercourse between a man and a woman is considering how great the harmonious union of the two principles and a way to achieve cosmic bliss. Also for the Indians meeting men and women on a bed of love is a manifestation of worship of God on the part of both, and bliss and orgasm that reach people through sexual intercourse, some even equate the Indian sages to the bliss of union of the soul with the Holy Spirit (Brahman).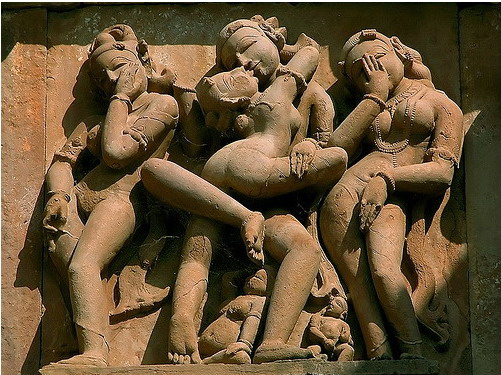 From India, the teaching about solar tanra penetrated into Europe and America, where it became very popular (especially such a thing as tantric sex). There tantra and we have, for example, tantra in Moscow and many other large cities of the former Soviet Union (now CIS).